Child Safety Video DVD & More!
"No, No, Pinocchio! -Stranger Danger Video
Watch for my promo kit on gigsalad:http://www.GigSalad.com/aaa_clowns_magic_puppets_orlando
PARTY PLANNING SERVICES Orlando, FL:
TITLE: Backlink Directory
URL: http://www.addbacklinks.com/
DESCRIPTION: Adding your sites to the human-edited backlink directory to increase the
amount of links on search engines to get higher ranking and exposured

E! Online. Entertainment's home page.
Nasdaq Stock Market Information
Largest collection of free MP3s to play or download, free MP3 software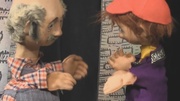 Search Engines
You know us as the Internet's original search engine.
One of the most visited hubs on the Internet, reaching one out of every two Web users.
With over half a million sites, divided into more than 25,000 categories, Yahoo! is both browseable and searchable.
GO Network is a new brand that brings together the very best of the Internet in one, easy-to-use place.